The Alibi Room
Branding, Print & Advertisement, E-Commerce Web Design, Merchandising
From our first contact with The Alibi Room, we knew that rebranding it would be an interesting challenge.
Logo Design & Branding
The owner of the restaurant came to us with an idea: to turn a good friend and model into an iconic "pin up girl" and incorporate it into the logo. At this point, we had never photographed a model with the intention of creating a logo, let alone an entire branding package.
Print & Advertisement
Once we had nailed down the new branding, it was time to extrapolate the nostalgic rockabilly feel onto the restaurant's menu. We chose tall sans serif fonts that complemented the font approved by the owner for the logo. Finally, we had the menus printed on aged paper to complete the nostalgic feel.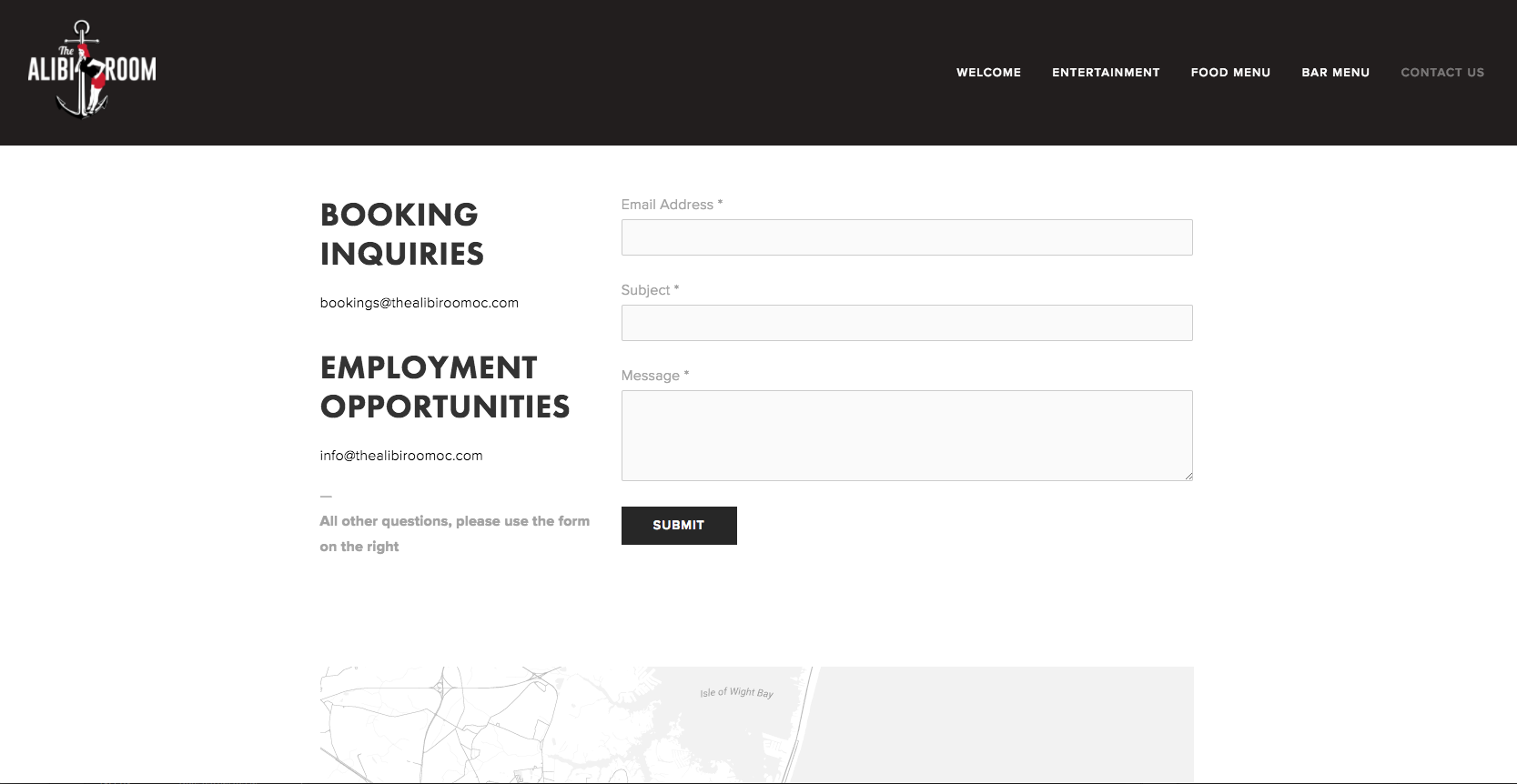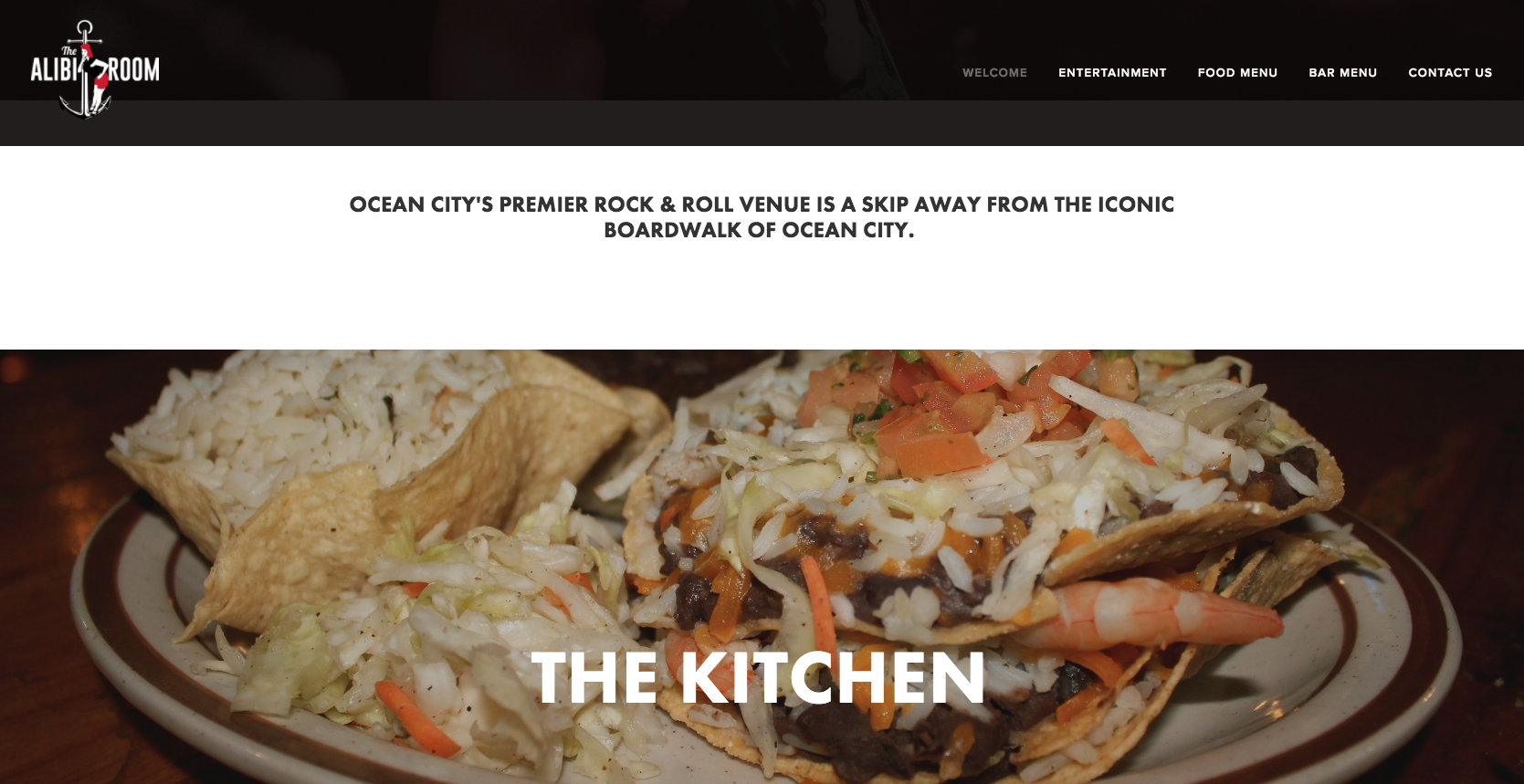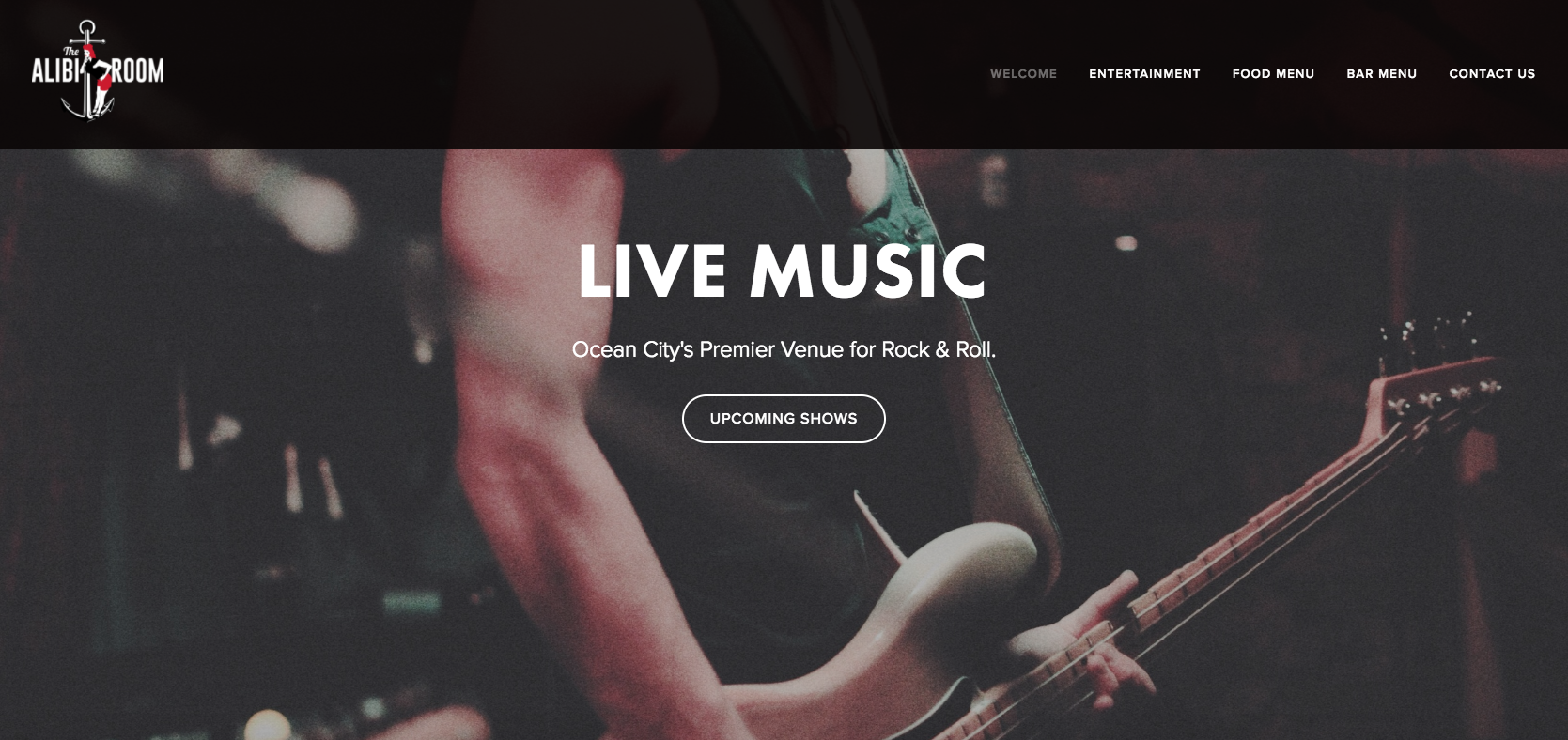 E-Commerce Website Design
Despite the nostalgic feel of the branding, The Alibi Room needed modern website to compete with the hundreds of other bars and restaurants on the Ocean City Boardwalk. We Took the branding and colors that worked for the logo, and created a clean and informative restaurant website to bolster their online presence.
Merchandising
In a vacation town like Ocean City, Maryland, souvenirs are huge sellers! The Alibi Room was eager to put their new branding on a variety of merchandise, and we were happy to make it happen with our screenprinting, embroidery and merchandising partners who have been in business for more than 30 years, and with us since the beginning of our agency.