SOS Chefs
Digital & Social Ads, E-Commerce Web Design
SOS Chefs has been a Manhattan institution for decades, but despite their store being frequented by the most well known chefs in the city, their online presence had fallen behind the times. After consulting with the owner, we photographed their East Village headquarters, and used the photographs of their exotic wares and beautiful store to redesign their website and created eye-catching ads.
Digital & Social Ads
SOS Chefs offers a variety of exotic and rare cooking supplies, and it was our pleasure to photograph them and incorporate them in vibrant digital ads.
GIF Ads
Animated ads will always draw a ton of attention, and with all of the beautiful ingredients and spices to choose from at SOS Chefs, we had our work cut out for us when searching for eye-catching subject matter for banner ads.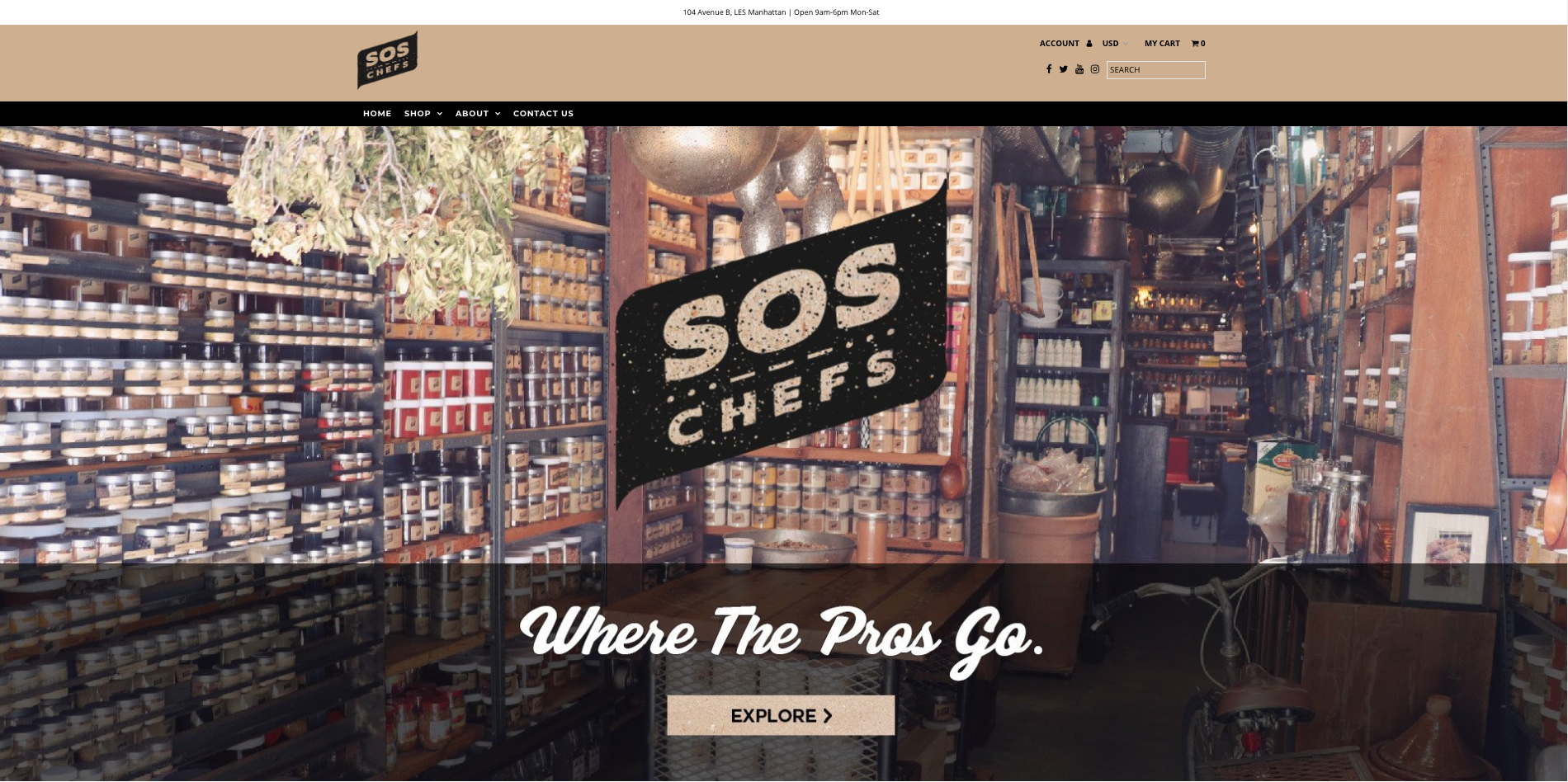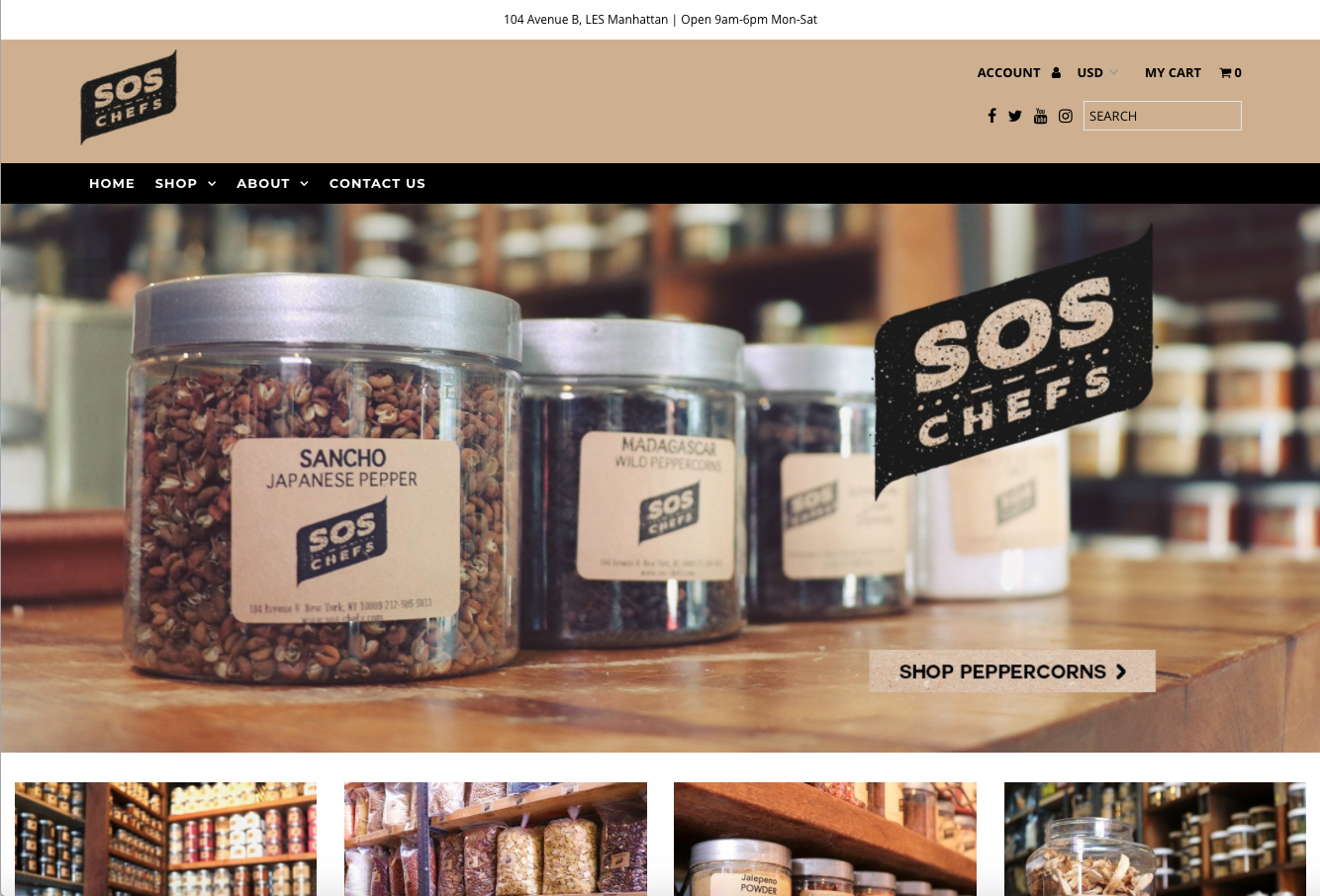 E-Commerce Website Design
We leveraged all of the photos we took when on site, and created satisfying and on-brand buttons and banners to complete a cohesive website that has led to huge increase in the business' online sales.