Sorrento of Arbutus
Branding, Digital & Social Ads, Print & Advertisement, Video Production
Sorrento is a multigenerational, family-owned small town staple. Their long history is one of the reasons they were in need of a brand overhaul when we first started working together. Once we had updated their branding to a more modern look, we used the new colors and feel to create cohesive digital and print campaigns, as well as in-restaurant print and advertising collateral.
Logo Design & Branding
Management wanted the restaurant's logo to be something nostalgic but not outdated to honor family history but also appeal to Arbutus' younger generation. After a few rounds of proofs we landed on this classic cursive logo laid over a subtle pizza slice shape accent.
Digital & Social Ads
We incorporated a bold sans serif font from the logo to create eye-catching and on-brand digital and social ads, which performed very well in the Baltimore area.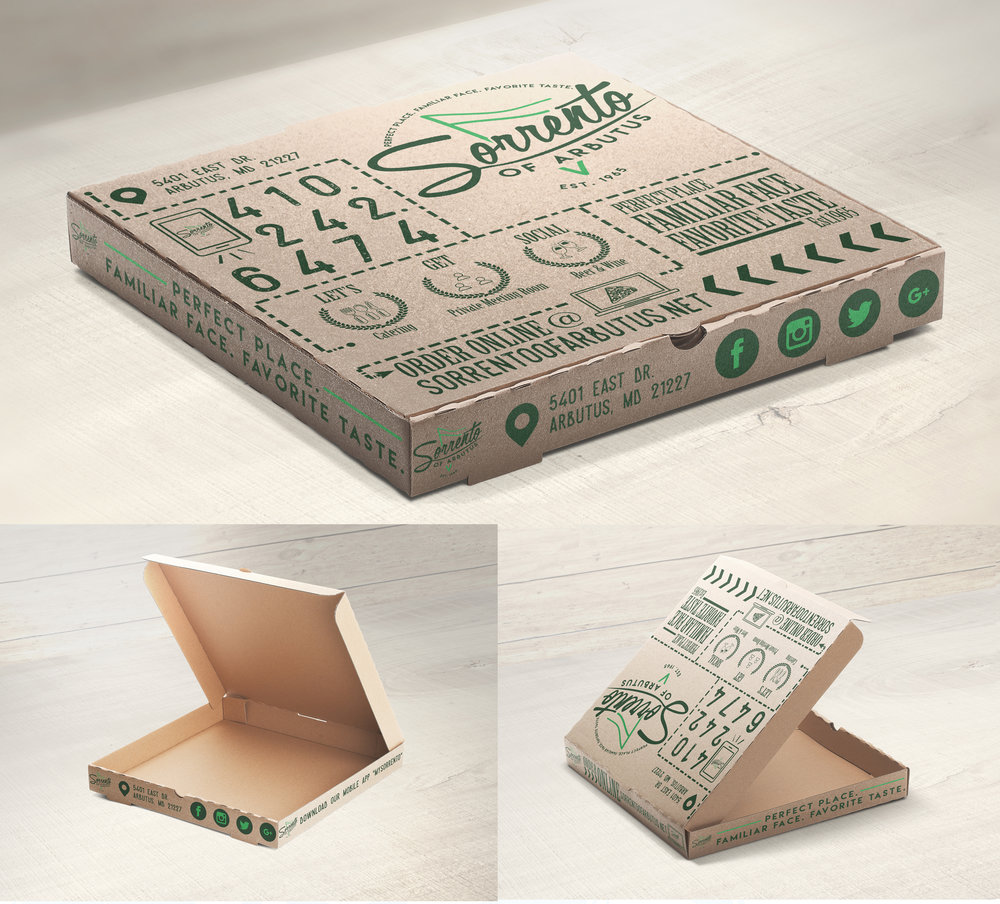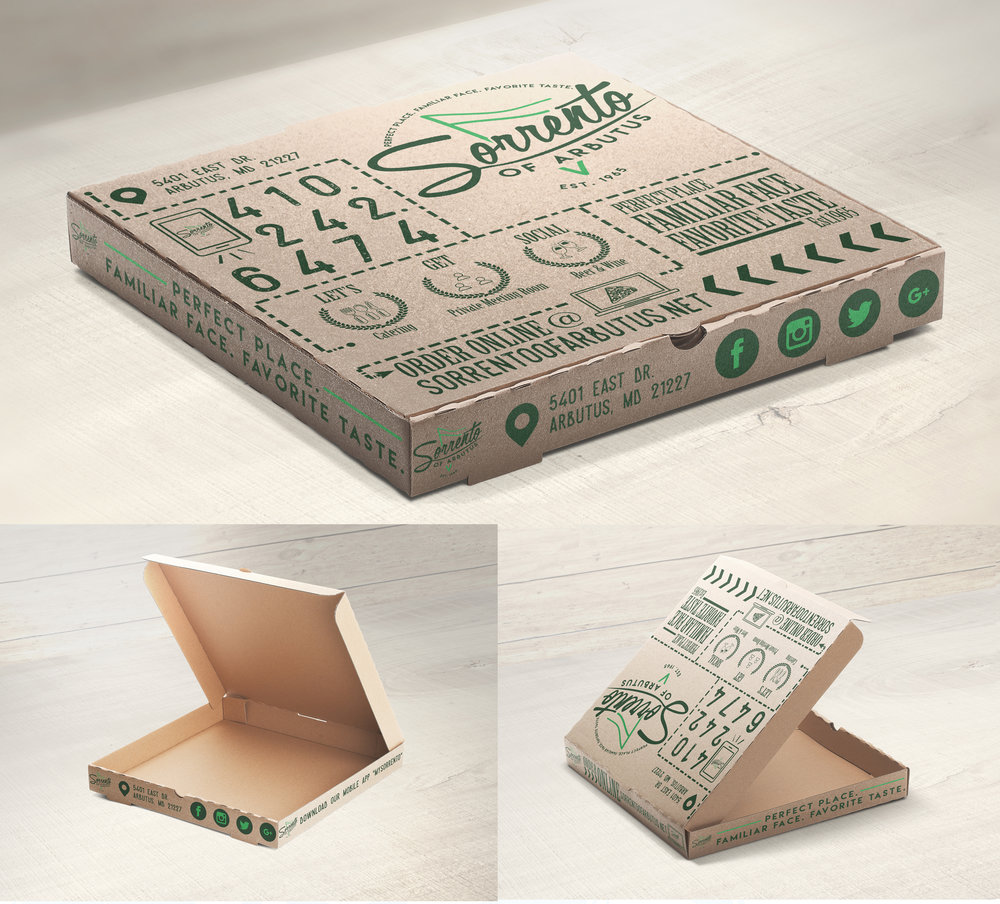 Print & Advertisement
From menus and pizza boxes to flyers and coupons, sleek and satisfying print collateral is crucial to Sorrento's success. We use the established new look to create a variety of unmistakably branded assets.
Video Production
Below to the left is a 30 second ad spot which we cut together to highlight the handmade dough served by Sorrento. The commercial was run for a period of 6 months by Baltimore's local Comcast television, where it performed very well. For the video below on the right, Brandon, co-owner of Sorrento of Arbutus approached us with an idea: he wanted a video tribute to his hometown and his 3-generation family restaurant. It was a pleasure getting to know such a special place over two days of shooting on-site and countless more in post-production.