Mug & Mallet
Print & Advertisement, E-Commerce Web Design
Mug & Mallet … that's what Maryland does! Located steps off the beach, Mug & Mallet is the locals seafood restaurant of choice in Ocean City, MD. We are happy to be their go-to for all branding, graphic & print needs.
Menu Design
New for the 2018 season, we went with a rough around the edges, genuine beach feel. With the focus menu item being the new "Steamer Pots", we made this pop at the beginning of the menu to really draw attention to these meals.
Print & Advertisement
Every 2 years we change the menu design to keep it fresh. Here are the menus from the previous 2 years ,accompanied by business cards, feedback cards & their gift certificate.
E-Commerce Website Design
With a seasonal restaurant, you may be budget conscious on a full website development. We were able to stay under budget for this project, and over deliver on the design and experience for their audience.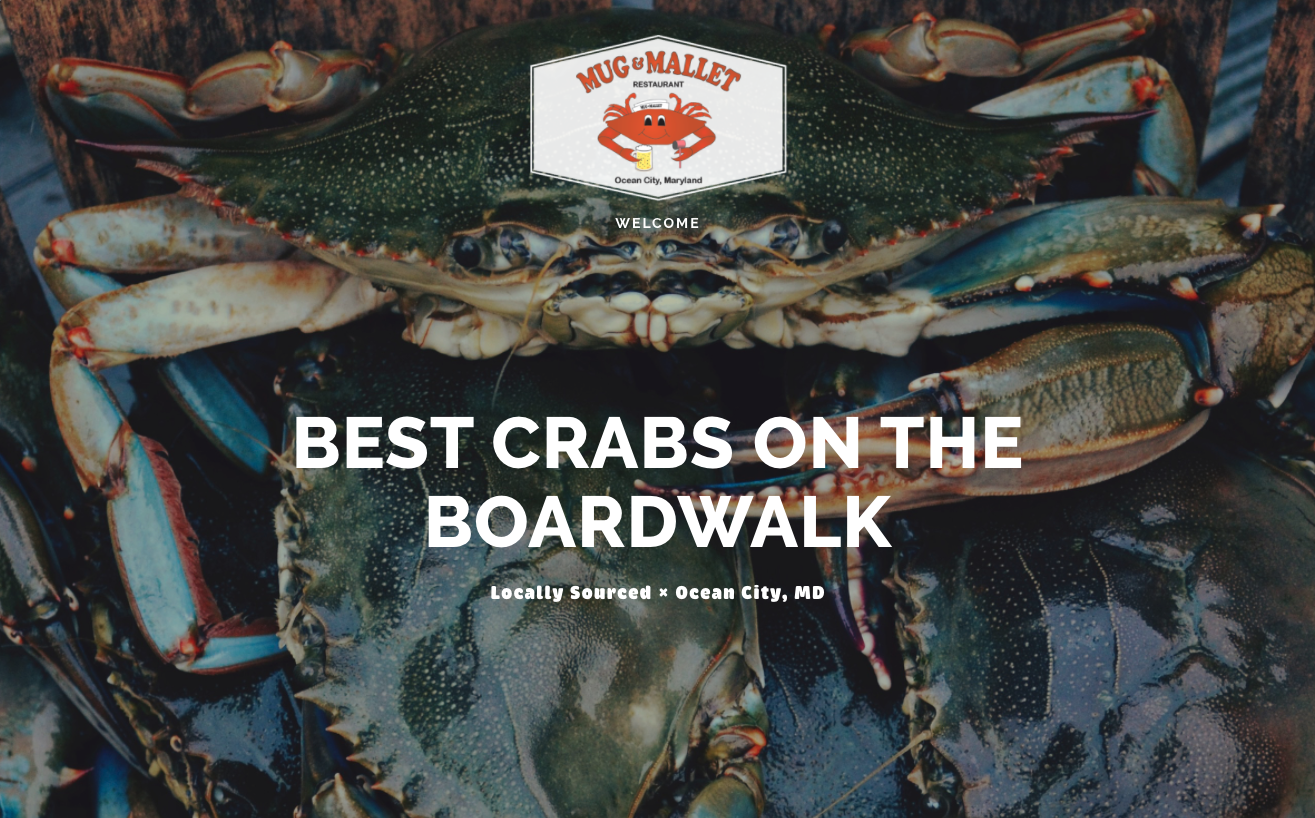 Merchandising
From trucker hats to baseball tees, and frisbees (for kids plates) to sweatshirts, we've found solutions to merchandise that sells.