Mobile Stairlift
Branding, Print & Advertisement, Website & UX, Video Production, Copywriting
Management at Mobile Stairlift, formerly YTR.co, had found success selling mobility stair chairs online, but felt as if the brand left something to be desired. After meeting with our team, they opted for a complete brand overhaul. We worked with their team to name the product, create a new ecommerce website, design a new instruction manual,
Logo Design & Branding
The owner wanted the logo to have a clinical and reliable feel, but still be inviting. After a few rounds of ideas, discussions, and proofs, we landed on the sleek but inviting wheelchair logo for this product.
Website & UX
We incorporated the yellow and black as well as the curved feel from the logo to create a responsive and attractive website for the new brand.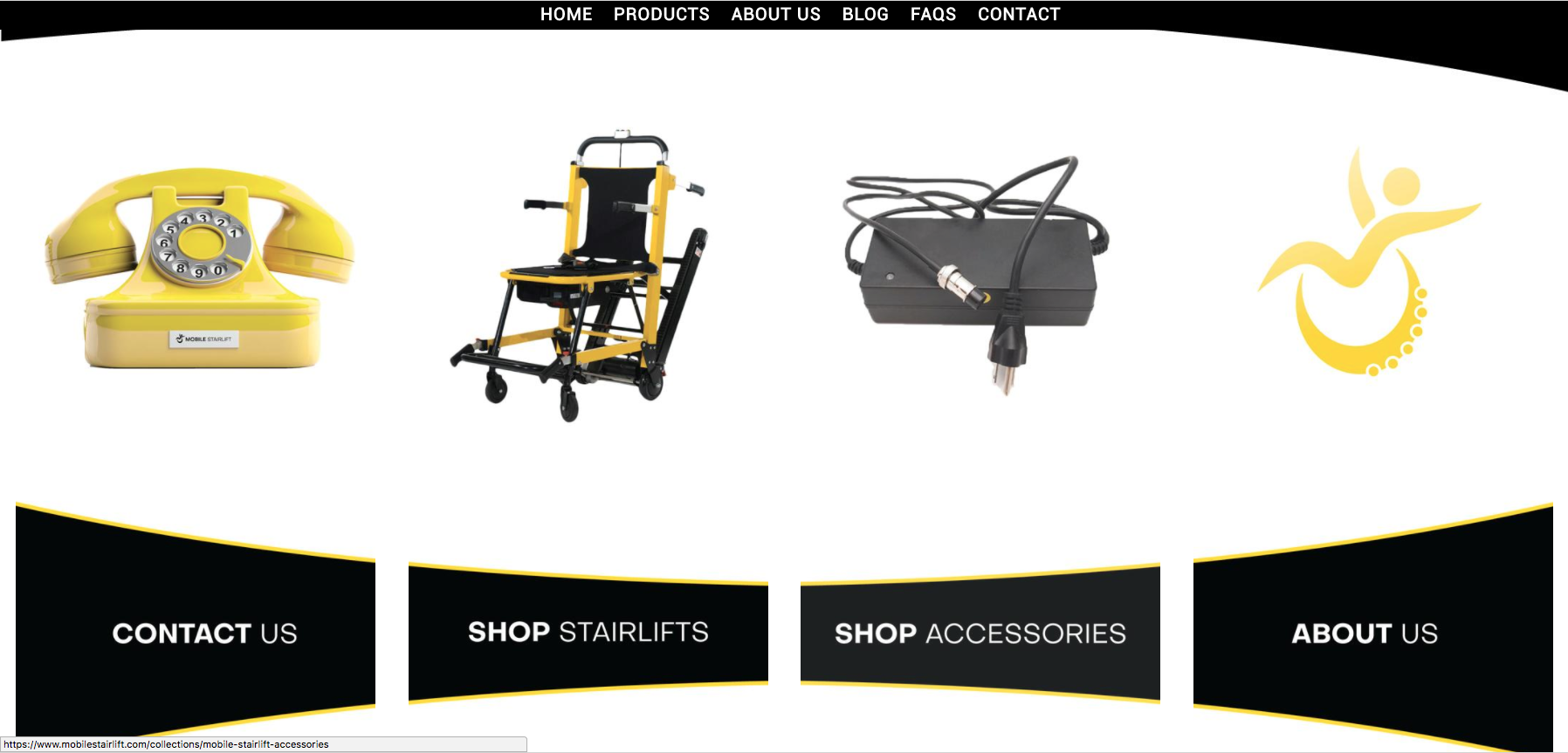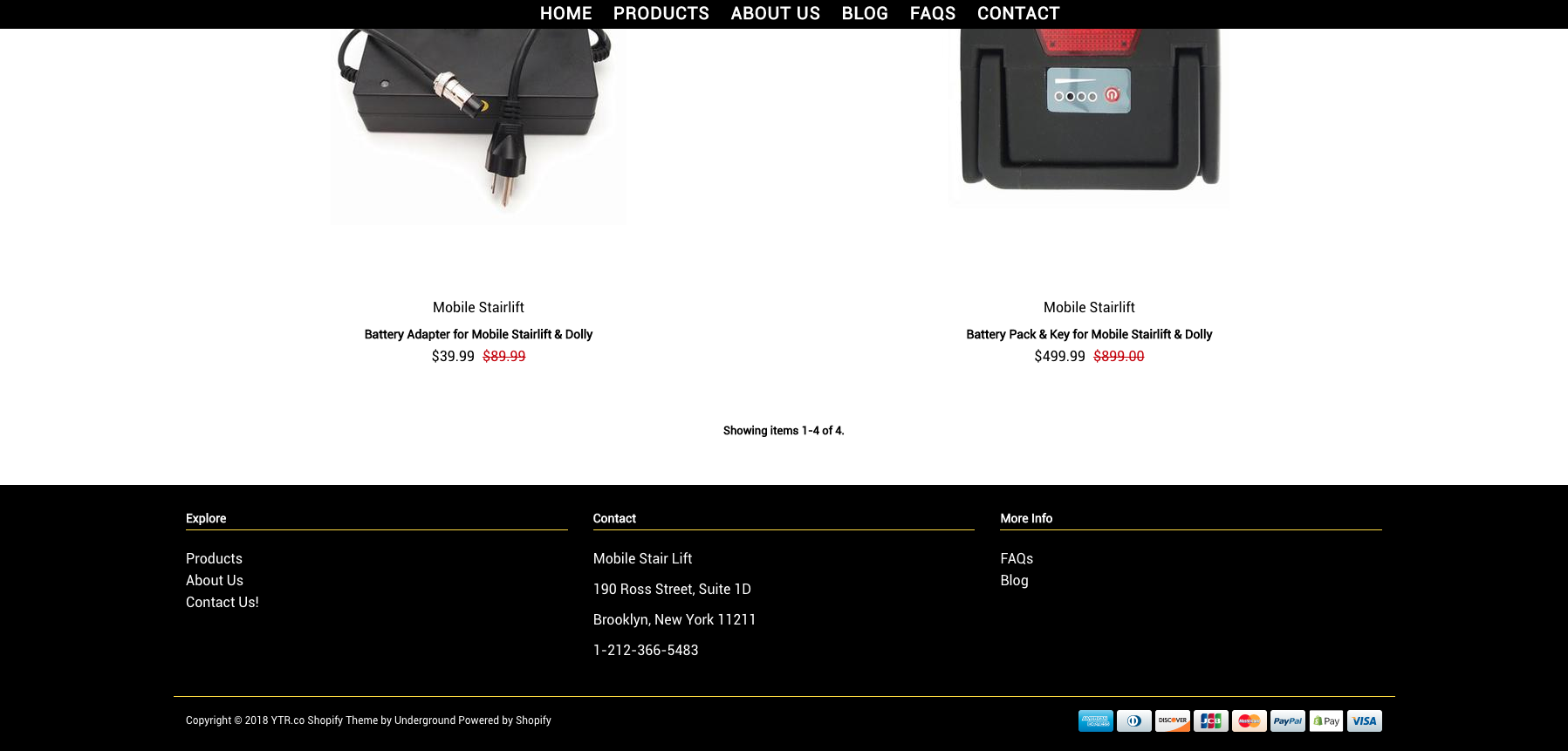 Print & Copywriting
With any mechanical product, a cleanly designed and clearly worded instruction manual is a must-have. The instruction manual builds on the brand we created, and is designed to be as straightforward and intuitive as possible to instill confidence in the product.
Video Production
To complement the instruction manual, we produced an instructional video to explain everything users need to know to use the Mobile Stairlift. Over the course of three weeks, we wrote the script, shot the video, created the voiceover, and cut together a web-ready video.