Masseys Landing
Digital & Social Ads, Print & Advertisement
Finally, a luxury RV resort in the heart of the Delaware Seashore. Massey's beachfront RV and tent campsites will redefine camping as you know it and pamper you with the luxury you have come to expect from our folks. The Resort at Massey's Landing… Your choice, our pleasure.
Digital & Social Ads
When designing assets for their marketing campaigns for platforms like Facebook, Instagram & Mailchimp, we used a combination of 3 fonts & 3 core colors to keep everything cohesive for their regulatory branding. We do sway a bit away from this for holiday/season with more illustrative graphics that are youth oriented.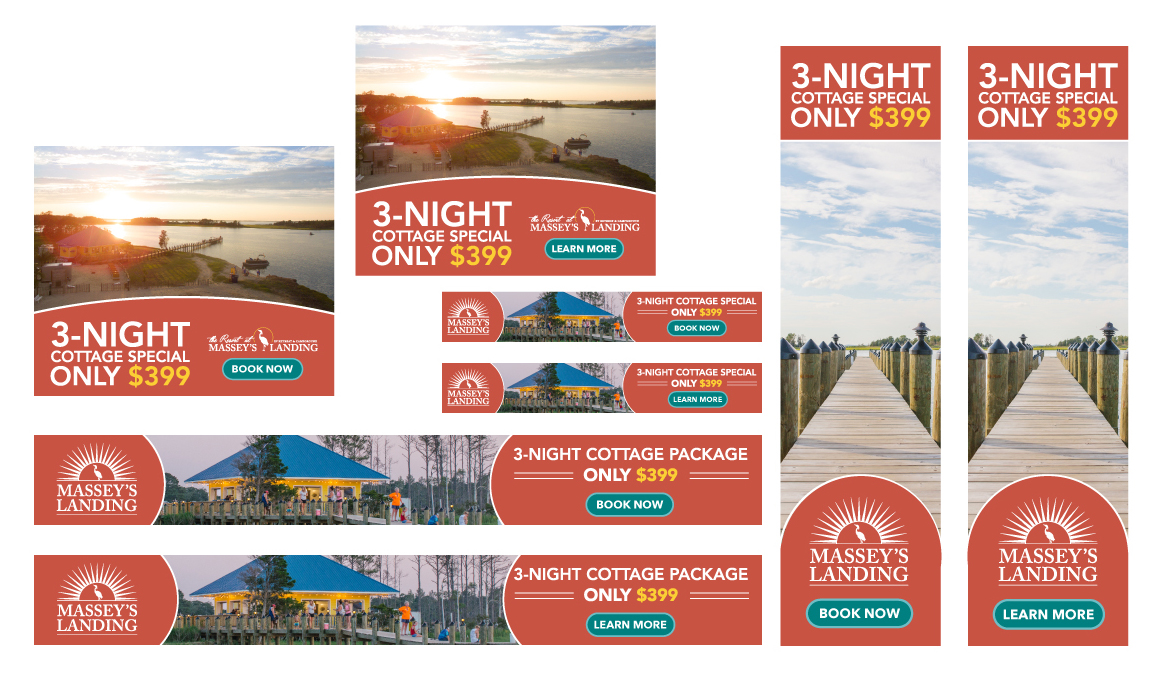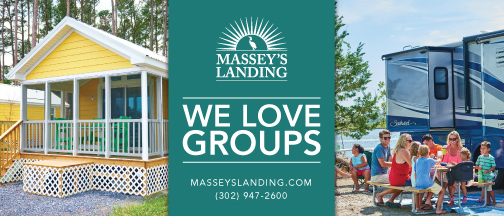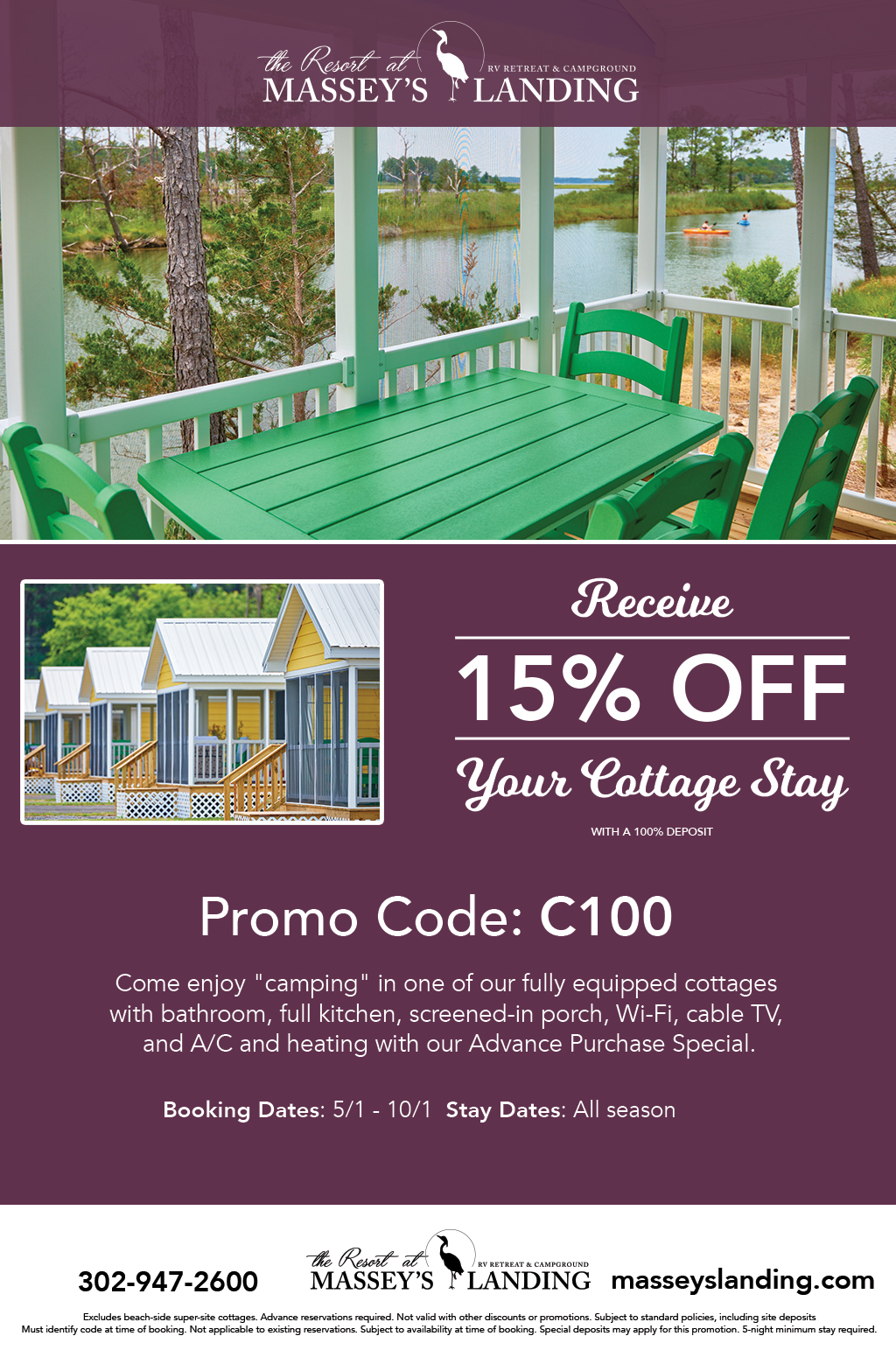 Print & Advertisement
With various programs & events that Massey's Landing offers, we've created their graphics for their "Amped2Camp" program, "Ministry" program, "Crab Feast" event and many others.