Groceries Check
Branding, UI & UX App Design, Animation
Groceries Check is Myrtle Beach's premier grocery delivery service. We've come on board as their remote creative department with executing their branding & identity, app design, and animated explainer video.
Branding & Identity
For the Groceries Check branding & identity we wanted to go with an icon that was fun and that represented the brand when standing alone. For the type, we wanted a round, lowercase sans serif to match the rounded edges of the cart.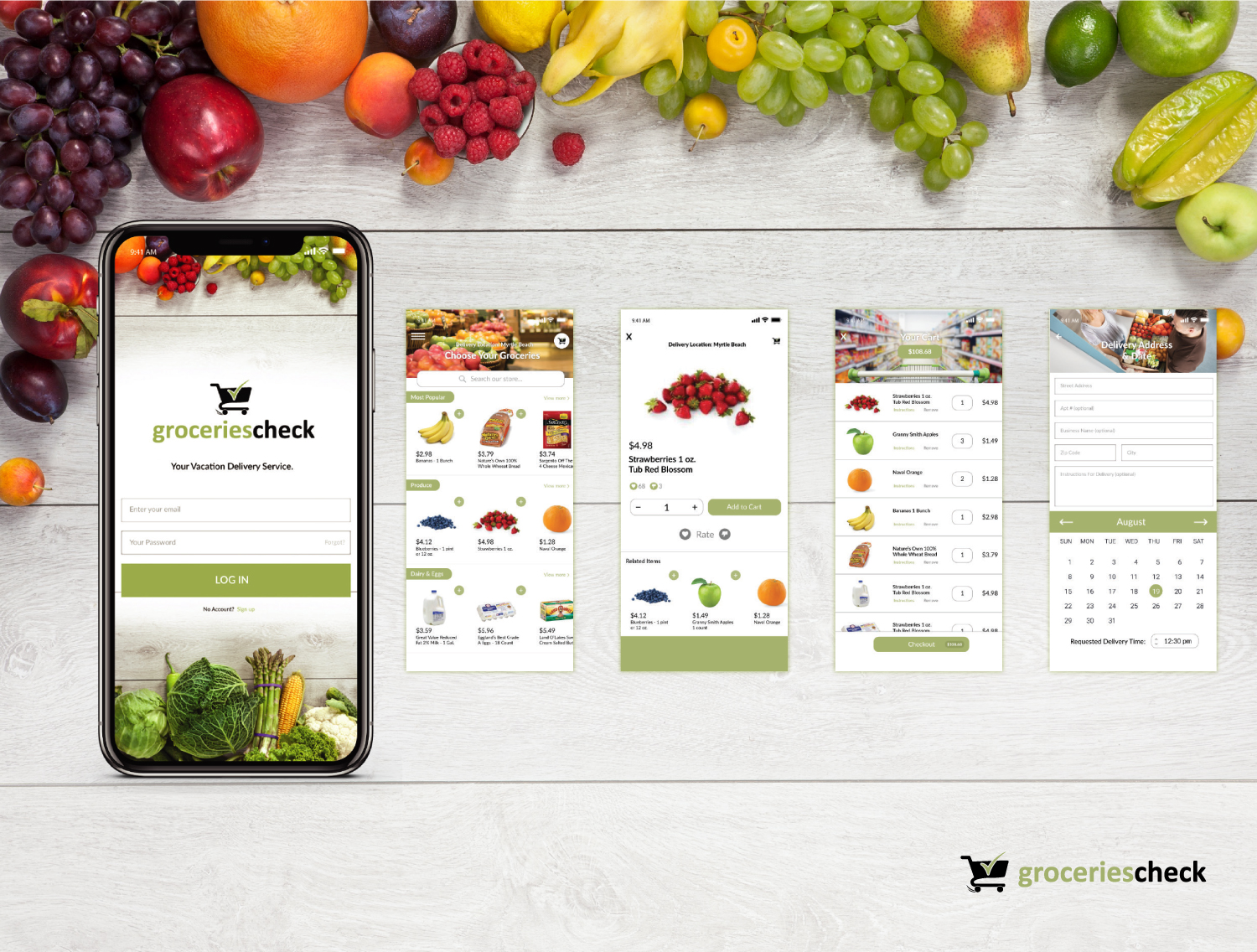 UI & UX App Design
Here a few pages of the Groceries Check mobile app. We made it as simple and as user friendly as possible to find the groceries you need, add them to your cart, and pick your delivery date.
Animated Explainer Video
It was our goal to highlight three of the primary audiences that Groceries Check was created to help, and to explain the service in a fun, satisfying, and relatable way. This video was ran on the Facebook ad platform with a successful ROI.